Overview
ROCKEY4ND is advanced software protection system that attaches to the USB port of a computer. It is in fact a powerful miniature computer, with a CPU, memory and specialized firmware that allows for robust interaction with the application. Although the software may be duplicated, but it will only run when ROCKEY4ND dongle is attached. The application will interact with ROCKEY4ND at start-up and during runtime. No Dongle means No license to execute the software.
The ROCKEY4ND access security is controlled by a two levels 64bits password set. The passwords cannot be modified. The universal unique Hardware ID and developer definable User ID allow developer to restrict the software license to particular dongle and customer. One ROCKEY4ND can control 64 different applications. User defined algorithms can be executed in runtime to achieve challenge-response authentication. From ready to use enveloper tool to programming APIs, ROCKEY4ND can support both very simplistic but effective protection methods, and much more complex schemes to achieve very high level of security.
NetROCKEY4ND is the network version of the ROCKEY4ND. It not only supports TCP/IP, IPX and NETBIOS protocols, but also provides a server-based network service program. Developers only need to write programs for client end. Multiple servers, PCs and users are supported. Every module of NetROCKEY4ND can support up to 65534 clients at the same time while the service program remains protected from modification and immune to viruses.
Specifications



FEATURE


 DESCRIPTION





Interface Type


 USB type A




Interface Standard


 Support USB1.1 standard support USB2.0 interface




Processor


 8-bit CPU chip




Storage Capacity


 1260 bytes of user memory space




Encryption Method


 Shell encryption - Programming API




Dimension


 50 x 17 x 7mm (A1+ Casing)




Weight


 6g




Material


 PC (polycarbonate)




Working Temperature


 0°C ~ 70°C




Storage Temperature


 -10°C ~ 80°C




Humidity


 20% ~ 80%




Cascade Levels


 Maximum 16




Power Supply


 USB Port




Working Power


 250mw (Max.)




Working Voltage


 5V




Working Current


 50mA (Max.)




Data Retention Period


 At least 10 years




Read/Write Times


 At least 100000 times




Certification


 CE FCC




Software Environment


 Delphi / Power Builder /  Python / Java / FoxPro / VB / VC / C# and VB.NET etc.




Supported OS


 Windows 2000/XP/2003/Vista/7/8/10 :  Linux : Mac OS



Features
USB driverless device
Universal unique hardware ID
Provide shell encryption tool
2 levels-4 groups (basic password & advanced password) password management mechanism, i.e. developer password andend-user password
1000 bytes user space
Support for 128 user defined algorithms
Hardware implemented random number generator
Built-in seed code algorithm
Compliant with CE and FCC standards
Standard USB 1.1 device, support USB2.0 interface
Support multiple operating systems: Windows 2000/XP/2003/Vista/7/8/10, Linux and Mac OS
Provide multiple software programming interfaces: Delphi, Power Builder, Python, Java, FoxPro,VB, VC, C# and VB.NET etc.
Downloads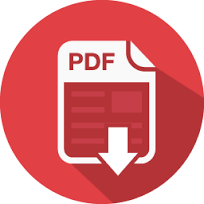 Click here to download the collateral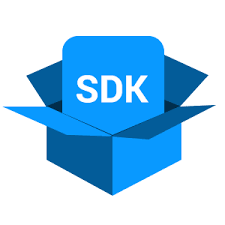 For SDK please submit the request